Latest Update . - Corinth Canal will reopen for crossing on early June 2023
Corinth Canal is Now Open since 1/6/2023 and yachts are crossing normally .
Our agency makes all pre-arrangements and prepayments for a smooth crossing .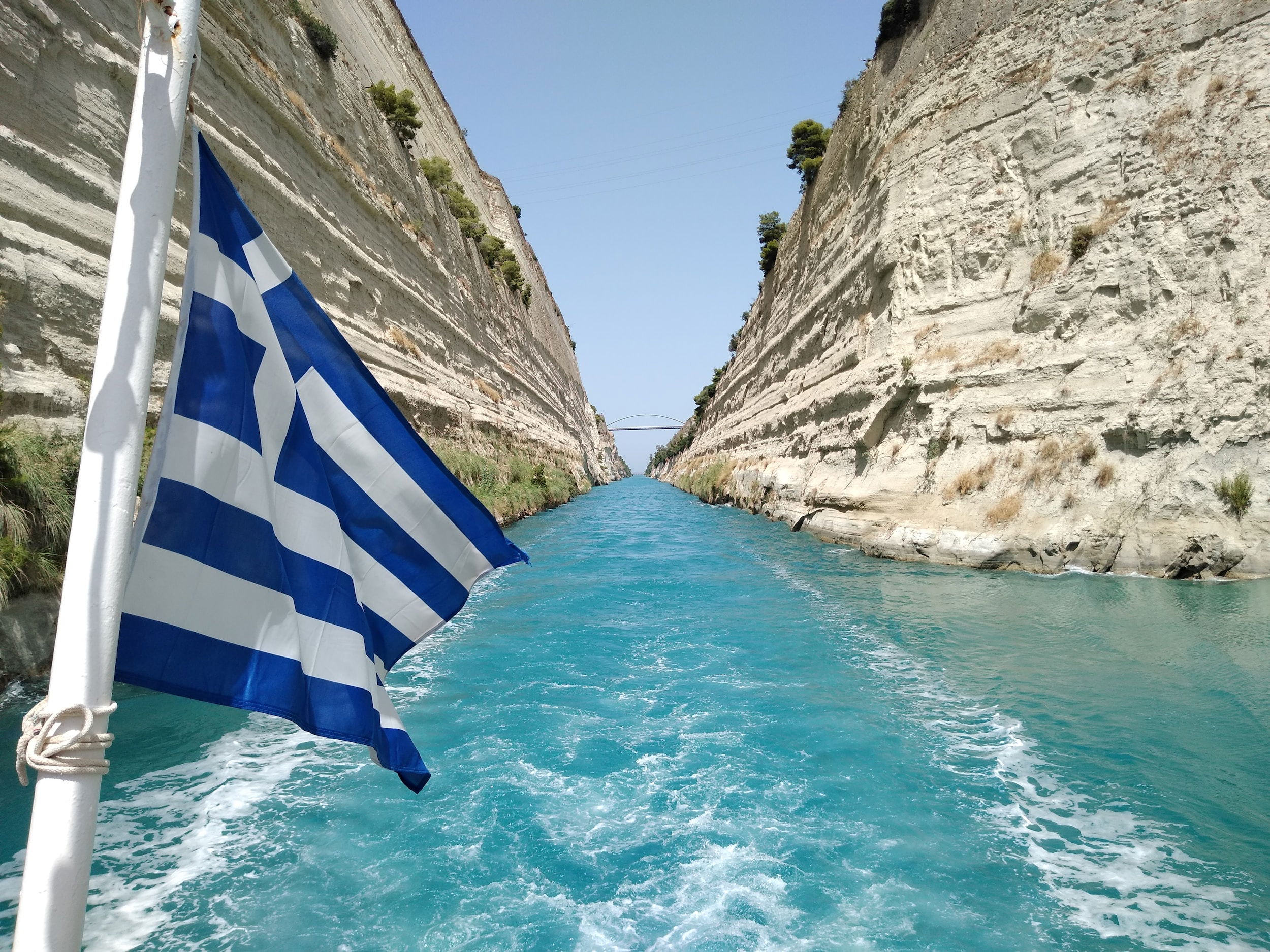 One of the most important projects of modern Greece, which played a catalytic role for the Mediterranean trade, the canal of the Isthmus of Corinth, has constituted an inspiration for centuries and was completed … 25 centuries after the conception of its idea.The "Afneios Corinth" since the ancient times was one of the most important cities of the then known world, but also of modern Greece. Its geographical position has highlighted it to a great Navy, Commerce and Cultural Centre.
CORINTH CANAL SMOOTH CROSSING THROUGH OUR AGENCY'S PRE-ARRANGEMENT SERVICE.
Our agency arranges at a fee (10% of the Crossing Fees) your fasta and safe Canal Crossing .
We will need from you to send us by email at : agency@rya.gr
- Yacht's Registry
- Passenger Capacity / Crew Capacity
- Arrival From / Crossing To
- Captain's Name
We will then send you our proforma which will include the Canal Crossing Fees and our Agency Service Fee.
After settlement or agreement we will make all the necessary pre-arrangements for you in order to have a fast , hassle free Crossing .
IN CASE YOU WISH TO CROSS THE CANAL WITHOUT THE USE OF OUR SERVICES PLEASE FOLLOW THE INSTRUCTIONS BELOW :
Download and fill the form which you may download below .
Send an email to ( csd@aedik.gr ) together with your registry
The Customer Service Department of the Corinth Canal will send you the Crossing Fees and Instructions for the payment.
When payment is Done prior to the entry of the Canal Call VHF Channel 11 for Instructions